Summer is almost in full swing! The clothing stores are rapidly changing their fashions and new trends are catching on fast. Check out three of my summer trend picks: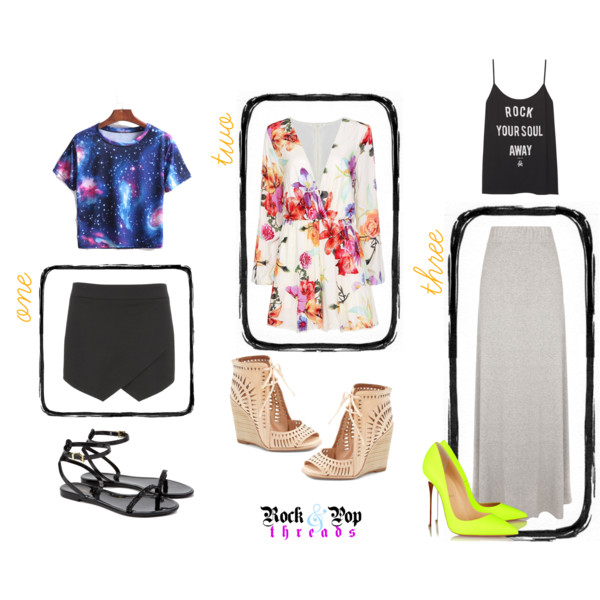 Summer Trend Alert
by
rockandpopthreads
Now, here is a skort no longer just for little girls. Pair it with a crop top and strappy sandals for a look that's easy and fun!
The romper is an old style that is coming back to the fashion scene. It's a simple way to get a summer look. Rompers go great with chunky wedges or strappy sandals.
The maxi skirt represents another trendy and effortless piece that has been around for quite awhile. It's even long enough to pull up and wear as a dress.
As I said before, the stores are quickly jumping on board with the new trends. Lately, I have been shopping at Forever 21, Rue 21, Image and H&M. These are a few of my favorite stores to shop all year round. The prices are budget friendly for fashion trends!
Have a trendy summer!

With Love,
Christian