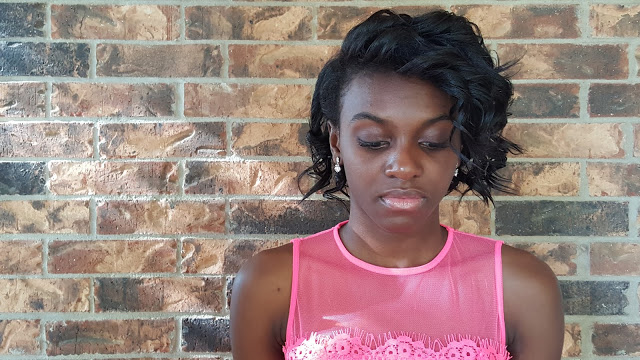 Prom season is just around the corner and the hunt for the perfect look has begun. Here is step-by-step help to make your hunt less stressful and more fun!
1. Color Me…
The first step is to pick your color scheme. You can use your favorite colors or simply colors that you like. You will need to pick a color for your dress and then an accent color for jewelry and shoes.

2. All About The Style!
Choosing between the dress length and neckline is the next part of your battle. Your choice will make shopping for the perfect dress tons easier. To begin your search the best thing to do is look online to see what you like the most and then visit stores to see what looks best on you.

3. Accessorize Me…
Once you have finalized what style of dress you want, it's time to accessorize! This is one of the easiest steps and can be done by picking from things you already own or buying something new. Depending on what dress you pick, the jewelry can be as simple as earrings and a bracelet or as complex as earrings, a necklace, a bracelet, rings and a clutch. It's really up to your taste, but always remember less is more!
4. SHOES!!!!!!
I love shoes and think they can be a true statement piece. Once you have selected the dress and jewelry, you must make sure your shoe game is #onfleek. Flats are great for tall girls in short dresses and high heels for short girls in long or short dresses. Think stylish and comfortable.

5. All About the Hair!
Now you have to figure out what to do with your hair. It really depends on what you want to look like and if your hair will get in the way of the dress. The way you style your hair could be based on the dress neckline. If it's a strapless dress, try wearing your hair down. If it's a strapped or sleeved dress, try a stylish up-do. Look up "prom hairstyles" online for inspiration.
6. Make Me Up.
Makeup is the final piece to the puzzle. I suggest glam makeup for simple dresses and soft nudes for super dramatic dresses.

7. Have FUN and BeaUtiful!! 
Once you have finalized your entire look, the last thing you have to do is have fun!! Dance the night away confidently and proudly with your date and friends! Make this a night you will never forget or regret! YOLO 😉

Check out my "Prom" board 
on Pinterest and Follow ME!

With Love,
Christian Jones