#1 – The Classic Couple
This pair picked an accent color and stayed in perfect harmony! The 'Classic Man' rocks the blue with his jacket then adding a simple black tie, white shirt, and black trousers. To finish it off he accessorizes with leather high tops and a stylish watch. The 'Classic Lady' rocks a beaded sweetheart chiffon dress in black. She wears the accent color well with statement blue heels.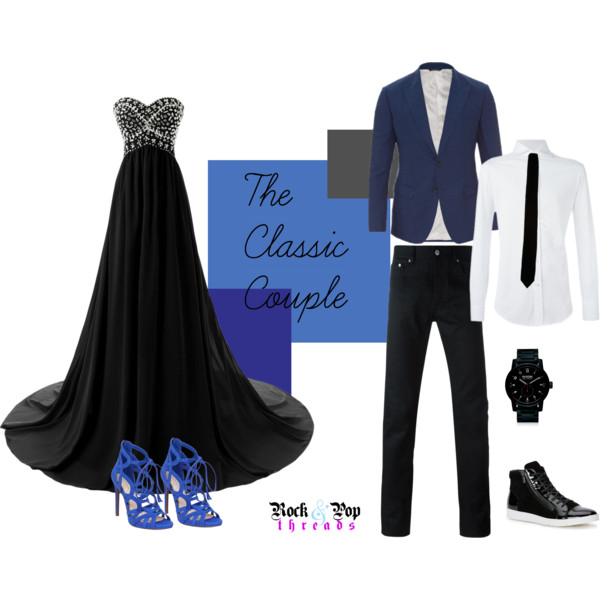 #2 – Stealing the Show
This pair chose a primary color and wore it with flair! The dude rocks a teal shirt, black chino trousers, black leather boots, and black suspenders. The gal rocks a teal skirt and black sequin top. She accessorizes with gold heels and matching statement earrings.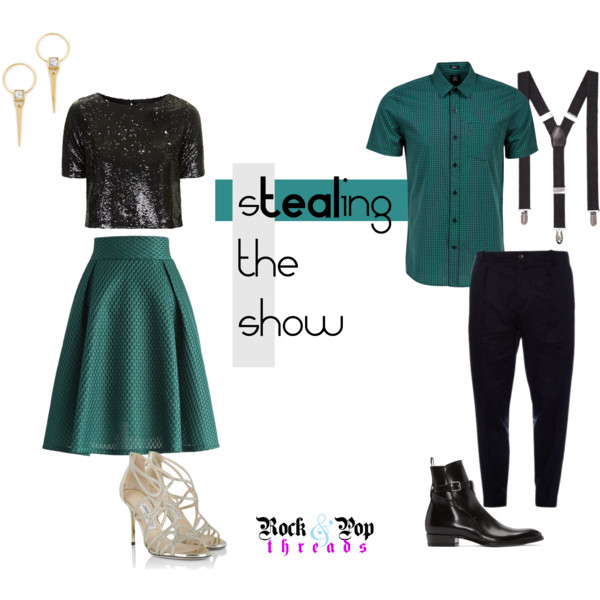 #3 – Partners in Crime
This pair broke the mold together! The guy culprit rocks a sweet varsity jacket, white tee, jeans, and white sneaks. The girl culprit rocks a sequin jumpsuit and white boots. This couple decided to be themselves and not even prom could change that!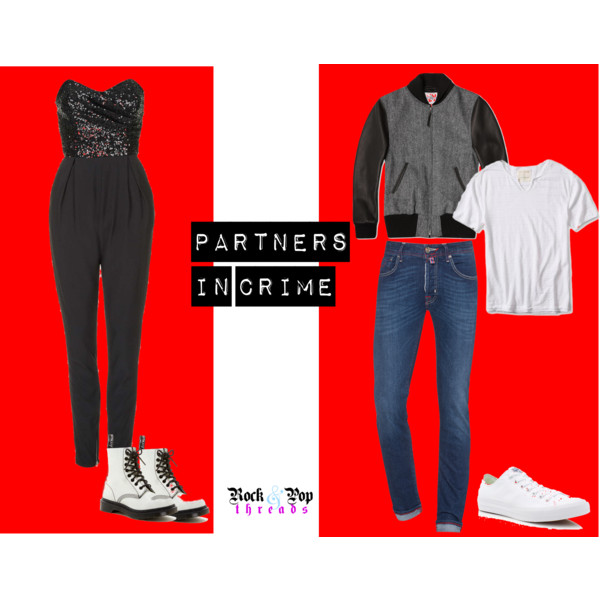 Just remember to be yourself and make your own fashion rules (within the guidelines of school policies). Keep classy. Most of all, have fun!